Breaking News on the Big Kahuna Charter!
​
Experience & Results
​Experience the Best in Traverse City Charter Fishing with the Big Kahuna & Pisces Charters!
With over 20 Tournament wins across the Great Lakes that include 5 Big Jon Salmon Classics, it's no secret why the Big Kahuna & Pisces Team are seen across the USA on sport fishing programs that air on NBC, CBS, and Fox.
With this amount of success and experience, our Captains and 1st mates have the ultimate "know-how" and skills to work together to catch big fish, and lots of them!
Captain Ray and First Mate Tyler were very cool. 6 of us went out for a 4 hour trip. We came back with 11 big trout and 1 cisco. We also caught at least 3 big bass and many small trout which we released. Ray and Tyler made it really easy, all we had to do is reel them in!

Adrian C.
Dixon, CA
Fish On'

in TC!

Watch Scott Alpers and the Crew of the Big Kahuna as they show WildWeekendTV.com what Salmon and Lake Trout Fishing are all about in Traverse City. Fish On!
Half-day and Full-day Charters trolling for Lake Trout, Brown Trout, Steelhead, and Salmon.
Our East Bay location is at:
5517 US Highway 31N Williamsburg, MI 49690.
GOT BIG ONES? WE DO.
I have enjoyed fishing on both the Big Kahuna and the Pisces, Captain Scott sure knows how to put you on the fish!! Very knowledgeable and friendly captain and crew. Caught 2 nice lake trout the first time and 8 lake trout the second time out. I would definitely HIGHLY recommend Big Kahuna Charters to anyone!! Happy Fishing 🙂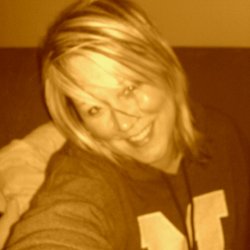 Hilary H.
Whitehall, MI
Get Ready For A Great Time
Don your life preservers and get ready for a great day of fishing! The Bays are almost 600 Feet Deep. Three of the four sides are protected by land. This makes for a comfortable boat ride and very little chance of cancellation. Unlike the main body of Lake Michigan, there are no long boat rides. We start Fishing within 2 miles of the harbor.
Are You Ready?​
---